About Talk-Works
Talk-Works is a modern psychotherapy practice based in Croxley Green, and also in Letchworth Hertfordshire.
Croxley Green is roughly midway between Watford and Rickmansworth, about 5 minutes from Junction 18 on the M25 and is in Zone 7 of the London Underground
Letchworth is in North Hertfordshire just off the A1M at Junction 9
Talk-Works is run by Tom Corbishley MCCP UKCP.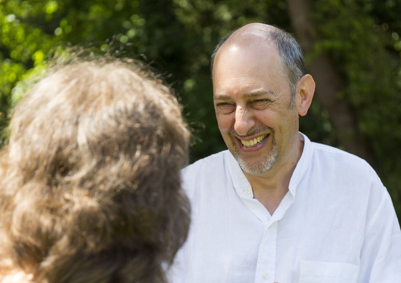 About Me
I have worked in industry and marketing and ran my own manufacturing business for over 30 years.
I was trained at the BeeLeaf Institute for Contemporary Psychotherapy. You can visit their website by clicking here.
I have also trained in Pesso Boyden System Psychomotor at the PBSP UK Training Institute. You can visit their website by clicking here.
How much does it cost?
I have a sliding scale of costs for a standard 50 minute session. I charge between £37 and £67 per session. You decide how much you can afford. In the case of working with under 16s I have a flat rate fee of £55 per session.
Why do I have a sliding scale?
I believe that psychotherapy should be available to the widest range of people who need it. Some people can afford it fairly easily and for others it's more of a struggle. My hope is that those who can afford it will feel that they are supporting those who are less able to afford therapy.
If you feel that way, why not offer it free?
Well I still need to earn a living like most other people!